About Us
The Somali Health Board (SHB) is a public, non-profit 501(c)3 grassroots organization, formed in 2012 by Somali health professionals and volunteers concerned about the health disparities that disproportionately affect new immigrants and refugees within King County, with ambitious goals of eliminating and reducing health disparities. 
Vision
We envision a thriving and healthy Somali community in Washington State.
Mission
To reduce health disparities in King County's Somali community.
Goals
Systems Change
Establish and maintain partnerships with health systems and allied community organizations to advocate for system and policy change.
Advise and partner with healthcare and governmental systems in communicating key health and safety information in a culturally appropriate and effective manner to the Somali community
Community Empowerment
Prioritize and address identified gaps in health outcomes
Provide health education to Somali community members
Maintain a network for Somali health professionals to collaborate, share knowledge and mentor Somali youth to pursue health related careers
Research
Advocate for, lead and collaborate with our partners on research efforts that seek to understand existing health inequities, improve knowledge of health priorities and improves available data related to health status in the Somali community.
Awards:
Somali Health Board honored with 2018 Executive's Award for Community Resilience
King County Executive Dow Constantine chose the Somali Health Board to receive the eighth annual Executive's Award for Community Resilience, based on their community approach to healthcare, disaster preparedness, and emergency response. This award is given each fall in recognition of outstanding efforts made by volunteer organizations to prepare for and respond to emergencies. The award is also intended to promote safer communities, strengthening King County as a whole.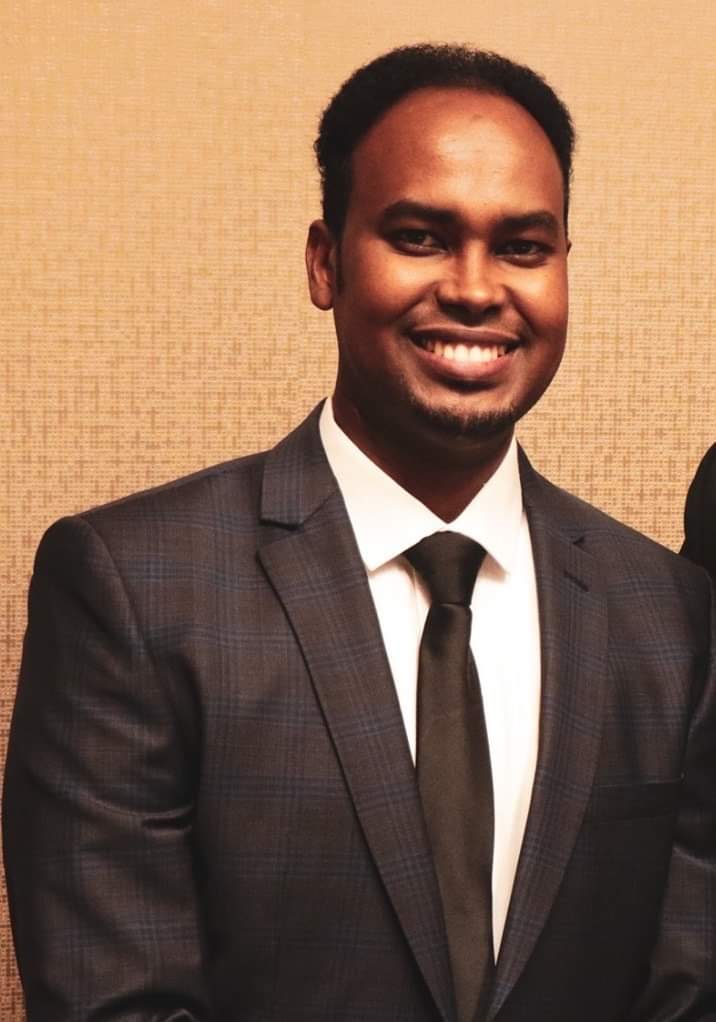 Ahmed Ali, PharmD
Executive Director
Ahmed Ali, Pharm.D is one of the Somali Health Board founders and current executive director, an entrepreneur, community-health advocate and change-maker with passion and experience in the health disparities advocacy. He's also a clinical instructor at UW's department of Global Health.
Dr. Ali is an active member within the Somali community, with emphasis on immigrant and refugee health and also serves at various advocacy, policy and systems change tables, including the Fred Hutch Community Advocacy Board and the City of Seattle's Sweetened Beverages Tax Advisory Board and believes healthcare is a universal right for all. He's also a recipient of the 2016 Molina Healthcare's Community Champions Award recipient.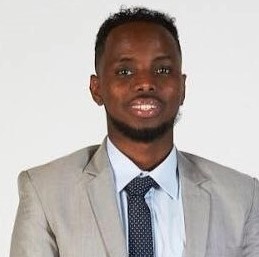 Mohamed Shidane
Deputy Director
Before the Somali Health Board, Mohamed Shidane had the privilege of working in other parts of the community both as a mentor-seeking-youth and as a solution-seeking-advocate for social issues affecting the youth. It was through his work volunteering for different community-based organizations that he was able to discover his organizing skills and the potential for opportunities in uniting the community under solution-oriented projects and work. Furthermore, ten years of experience in working as a State and nationally certified translator, patient advocate, and as a cultural broker, has afforded Mohamed to venture into community work more deeply. Shidane also is an adamant believer of the influences that can only be derived from unity and collaborations within peers and affirms that with everybody working together, our resolutions are more than enough to improve the health and living situations of our Somali communities here and abroad. "Even though it might undeniably look and feel that outside powers and influences beyond our reach, are responsible for our shortcomings as a community both here and back home; the only efforts we should count on and believe in, are our day-to-day exertions. We all should be the ultimate agents of the positive changes that we aspire for our lives as individuals, parents, and as a community."
Fun Fact: Mohamed is a local Somali poet and social justice advocate whose work is appreciated and enjoyed beyond our borders.
Favorite quote:
"Happiness does not really depend on objective conditions of either wealth, health or even community. Rather, it depends on the correlation between objective conditions and subjective expectations."
― Yuval Noah Harari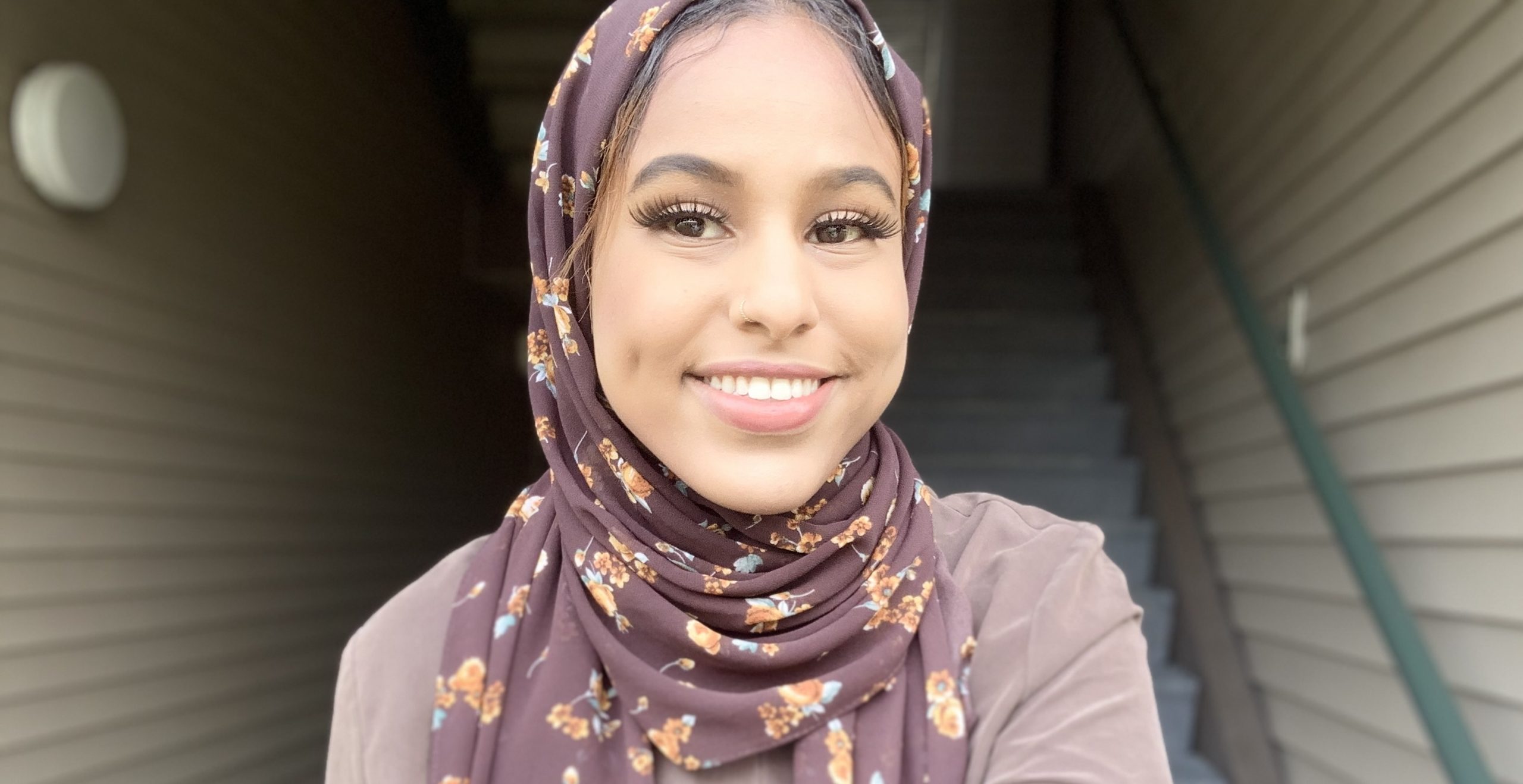 Rowaida Mohammed
Family Resource Navigator
Rowaida Mohammed has a bachelor's degree in both Educational Studies and Global Studies from the University of Washington Bothell. She is currently an M.Ed. student at Seattle University. Rowaida has over 10-year experience of in serving, elevating, and advocating for minorities and immigrant communities in king county.
Rowaida is currently working with the Somali health board as a Home Visitor for the Centering Motherhood project and has helped develop this culturally responsive prenatal to five home-based programs that adapt evidence-based programs, centering pregnancy, and centering parenting.
Rowaida is also a public educator for the lead poisoning project preventing lead exposure and addressing childhood lead poisoning. She has developed and executed trainings/workshops for community members, housing providers, healthcare providers, medical/nursing students, childcare providers, and other stakeholders.
Rowaida also serves as a resource hub for the community.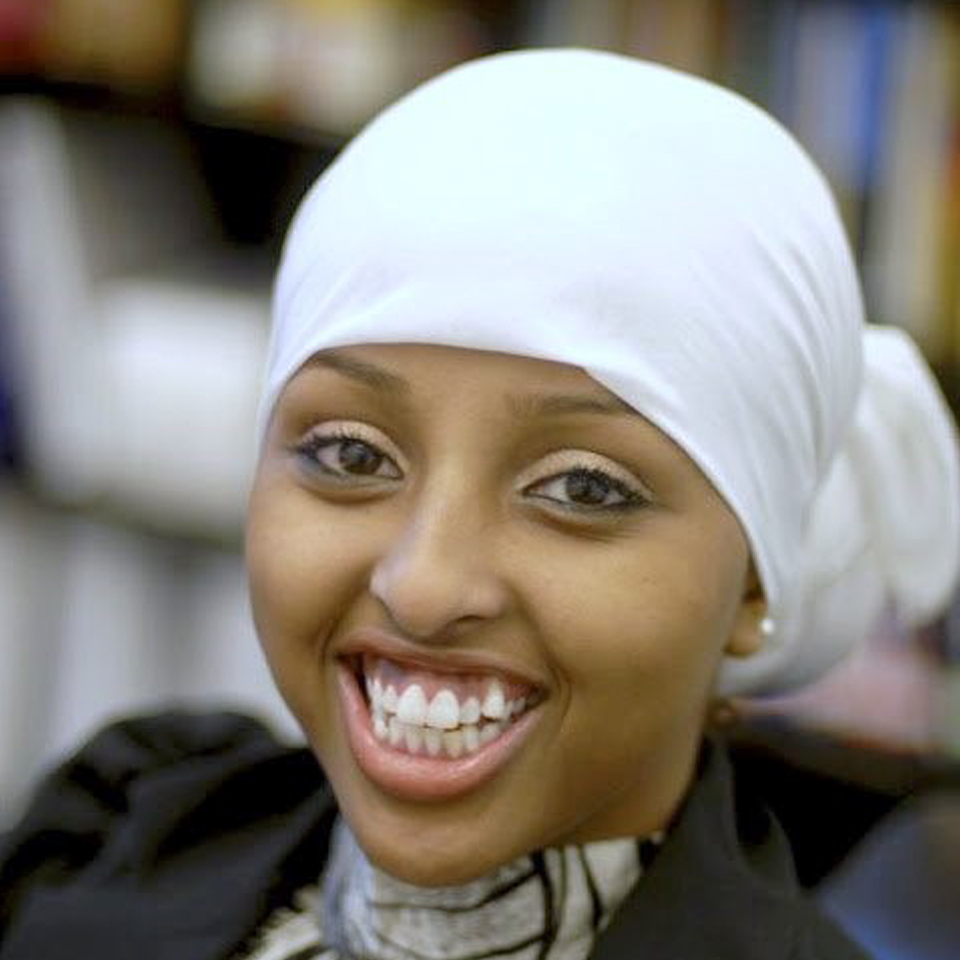 Hana Mohamed MSW, MPH
Centering Motherhood Project Manager
Hana Mohamed has a bachelor's degrees in both sociology and global studies, a Master of Social Work, and a Masters in Public Health from the University of Washington. In addition to her formal education, Hana has over 10 years of experience serving and elevating refugee and immigrant youth and families.
Hana first joined the Somali Health Board team in 2016, as a Lead Researcher for our Community-Based Participatory research project exploring perception to mental health and access to mental services in the South King County-Somali Community. Currently, she is helping us develop a culturally responsive prenatal to five home-based program that adapts evidence-based programs, Centering Pregnancy, and Centering Parenting.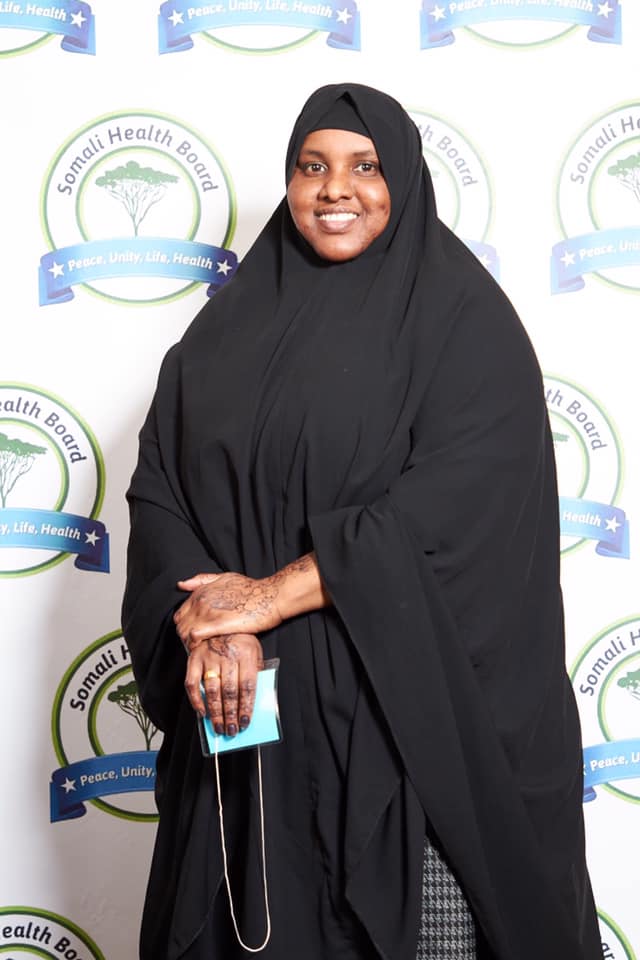 Maymuna Haji
Program Manager
Maymuna Haji our Emergency Medical Services trainer and Othello clinic outreach coordinator. Maymuna is one of the most familier face in the community in community enagagements, trainings, lsitening sessions.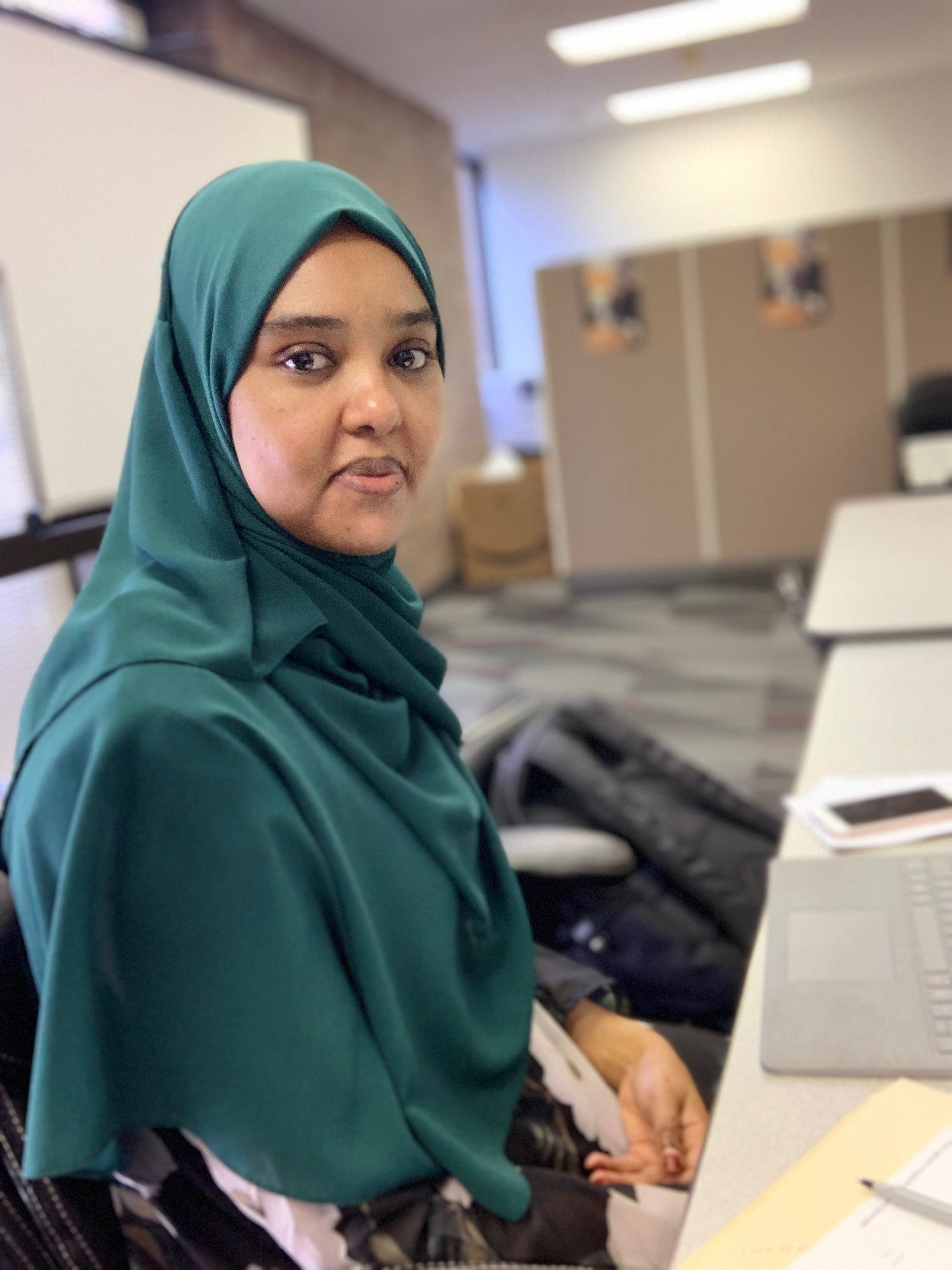 Rahma Ahmed
Operations Manager
Rahma has been with SHB since 2016 and is very passionate about the community work. She strongly in being part of the solution and is a strong advocate of community resiliency and self-reliance for finding sustainable solutions to our needs as a community.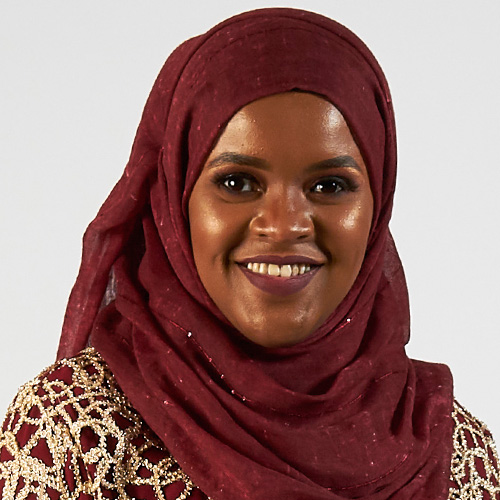 Anisa Ibrahim, MD
Board President
Dr. Anisa Ibrahim is known for her passion and dedication to the health and wellbeing of her community. As a general pediatrician and community leader, she is powerful advocate for historically resilient communities as well as an accomplished physician. Dr. Ibrahim's approach to health and well-being extends beyond her encounters in the clinical setting to the community where she focuses on building relationships, partnering with health systems to address inequities in health outcomes, and advocating for systems and policy change at the local, state, and federal level.
Dr. Ibrahim is a dedicated partner to refugee and immigrant populations. Her clinical and community-based practice centers on providing care for newly arrived refugee and immigrant children, especially those with high degree of medical and social complexity. Dr. Ibrahim is involved in various initiatives that address barriers to accessing health care for under-served populations including culturally adapting educational and screening materials and informing community-partnered research practices.
Nationally, Dr. Ibrahim has partnered with experts at the North American Refugee Health Conference to foster advocacy through coalition building. She is on the American Academy of Pediatric's (AAP) Council on Community Pediatrics Executive Committee as well as the AAP's Task Force on Addressing Bias and Discrimination.
Currently, Dr. Ibrahim is a primary care pediatrician and clinical assistant professor of pediatrics at Harborview Medical Center.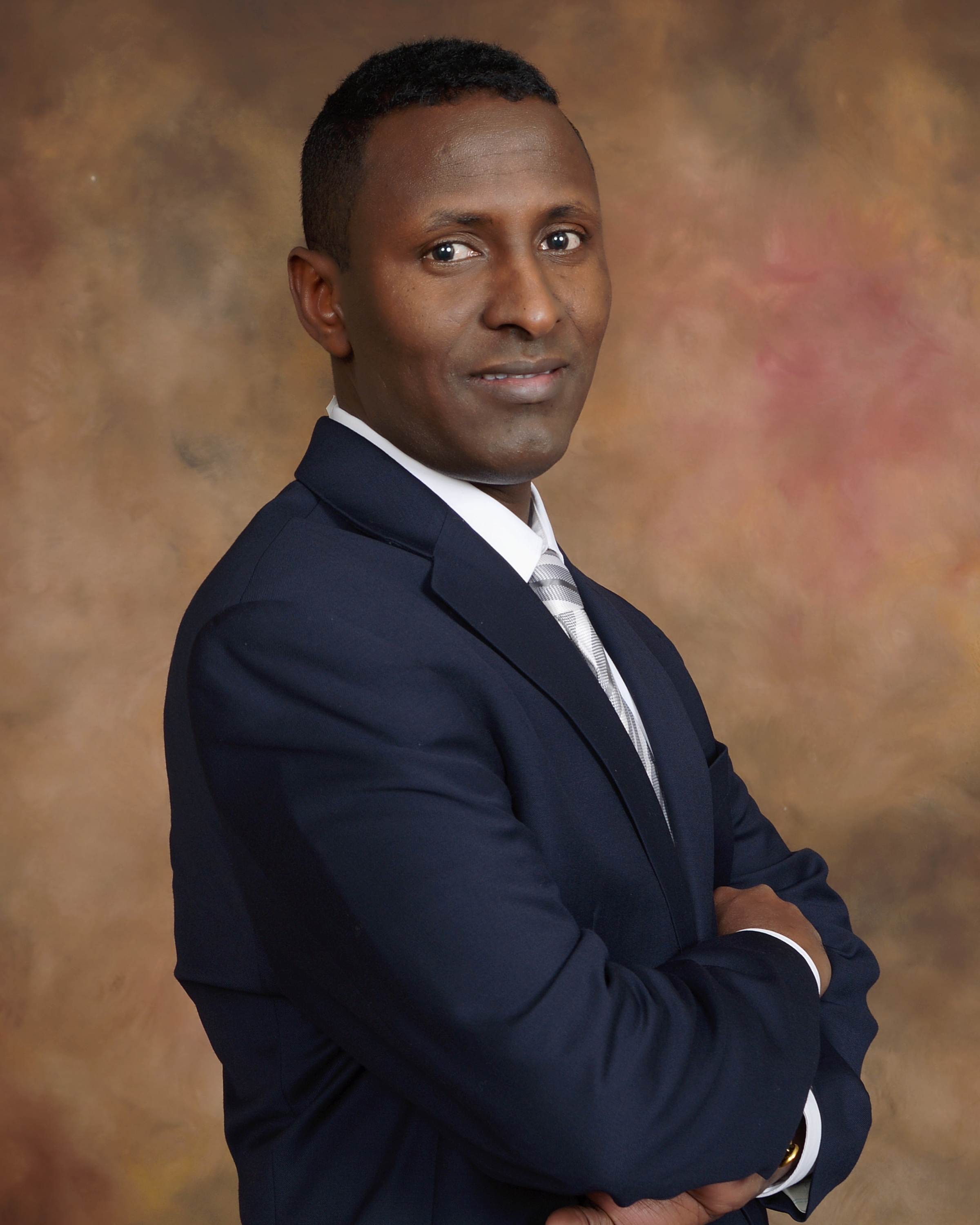 Farah Mohamed, MSW, MPH
Board Vice President
Farah Mohamed is a public health professional who always strives to see through the lenses of social justice. Farah believes in collaboration, partnership, advocacy and sometimes challenging unfair systems to solving critical social issues.
Farah is currently working with Seattle & King County Public as health & environmental specialist, promoting food and recreational water safety through education, collaboration with different stakeholders as well as enforcing Federal and State regulations. Farah has many years of work experiences involving people with disability, refugees and immigrants locally and internationally.
Farah has dual Master's in Public Health and Social Work from University of Washington. Farah received Omenn Award for academic excellence and commitment to public health, from UW School of Public Health. A link for the award: https://jsis.washington.edu/news/uw-school-public-health-awards-farah-mohamed-gilbert-s-omenn-award-academic-excellence/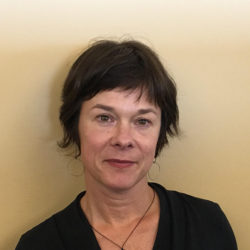 Robin Pfohman
Board Member
Robin Pfohman is an innovator, systems thinker and changemaker with passion and experience in the areas of health equity, social impact, and community resilience. Robin is skilled at developing partnerships between community-based and governmental organizations and facilitating the identification of systems level challenges, incubation of solutions and building momentum for collective action. Robin's intuitive, practical and relationship-centered approach results in innovative and equity-oriented initiatives that have lasting impact.
A founding member of the Somali Health Board, Robin has also been instrumental in the formation of several other community health boards in King County and in the fall of 2017, brought existing health boards together to form the King County Community Health Board Coalition. Robin has also helped establish the Climate Health Action Team at Public Health, the Inclusive Emergency Communication Initiative for King County, the Regional Alliance for Resilient and Equitable Transportation (RARET) and the King County Disability Advocacy Group.
Currently, Robin is the Community Resilience and Equity Manager at Public Health – Seattle & King County.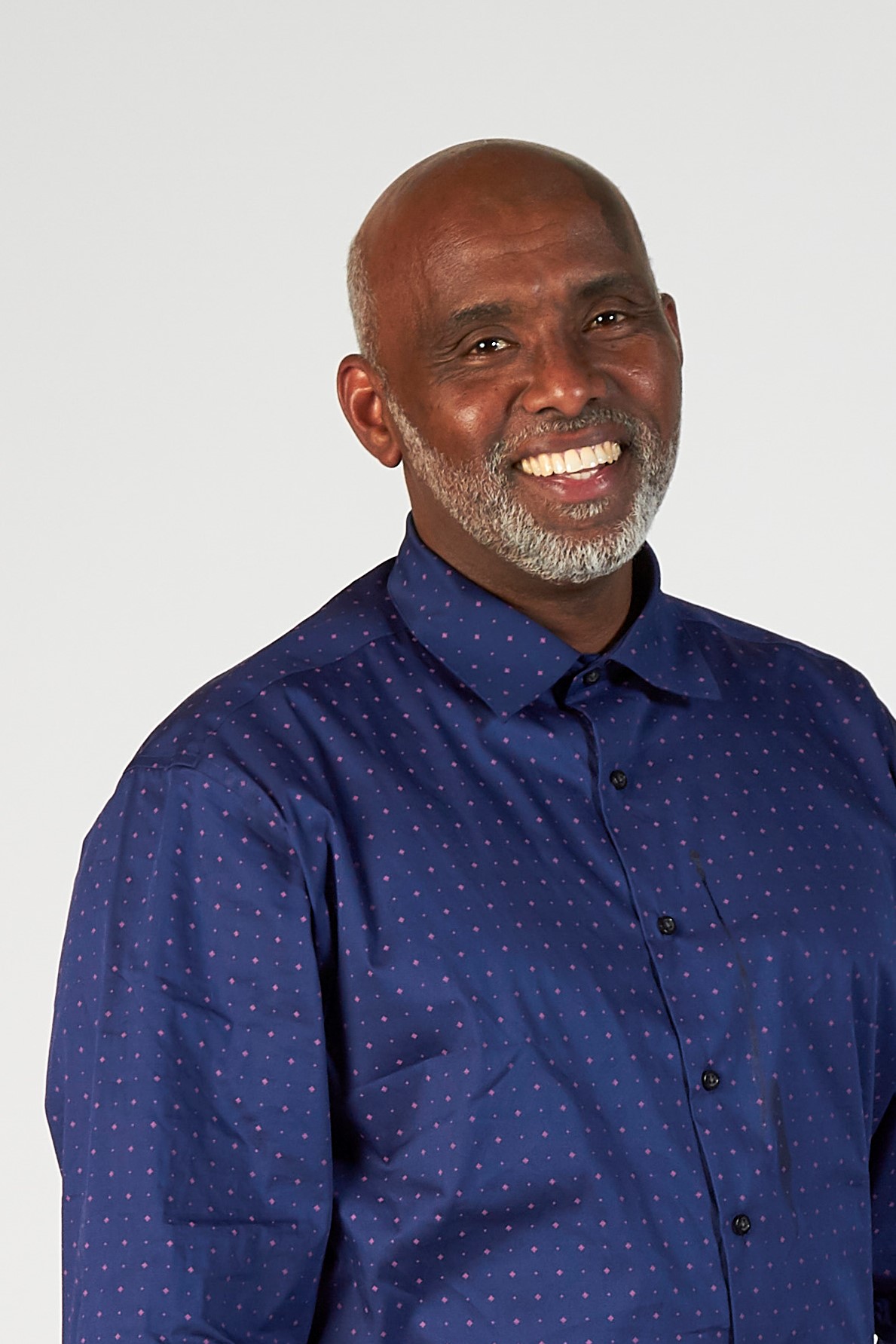 Mohamed Ali, MPH
Board Member
Mohamed Ali is a public health professional with the emphasis of International communities' health. He is a visionary, champion working constantly understanding intricate cultural, political issues and find solutions. Mohamed is a co-founder Somali Health Board, and Hope Academy in Washington State to bridge educational and health achievement gaps.
Currently Mohamed manages a childhood lead poisoning program at Hazardous Waste Management, Public Health Seattle & King County.
Hannah Van Den Brandt
Board Member
Hannah Van Den Brandt is an community health educator, maternal and child health champion, and steadfast advocate for immigrant and refugee health. Her skill in forming sound and trusting relationships, spirited commitment to serving young and newly arrived families, and active listening make her a natural leader and community connector.
Hannah joined the Somali Health Board in 2014 while working for the Centers for Disease Control & Prevention as a Public Health Associate at Public Health – Seattle & King County. New to Seattle at the time, Hannah was troubled by the health disparities she observed in King County, and dismayed that one's income, race, zip code, and neighborhood predict such profound differences in health outcomes, quality of life, and life expectancy. Hannah felt deeply moved by the work of the Somali Health Board and has, in parallel, dedicated her career to eliminating health disparities, promoting health equity, and strengthening resilience in underserved communities. She has worked for Neighborcare Health as a health educator and care coordinator for both the School-Based Health and Midwifery Programs, working to assure trauma-informed, culturally responsive health care begins in utero. Currently, Hannah is a Disease Research & Intervention Specialist for the Perinatal Hepatitis B Prevention Program at Public Health – Seattle & King County. She holds a Bachelor of Arts in Psychology from Macalester College in St. Paul, MN and is studying to become a certified nurse midwife.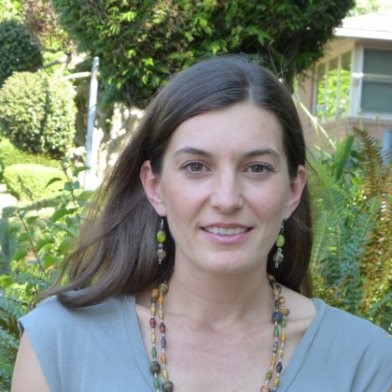 Melissa Burgess MSW, MPH
Board Member
Melissa Burgess has been an SHB Executive Board member since 2015. She considers her role on the board a great honor. Currently, she is a Senior Program Coordinator on the TB & HIV Team in the Global Health Division at the Bill & Melinda Gates Foundation.
Melissa is passionate about health equity and culturally congruent services for all people. She is committed to creating an environment where all people can have good health and access to services to reach their maximum potential.  She started out her career as a case worker for children and adults with disabilities with Washington State Department of Social and Health Services. During her nine years with the state she became keenly aware of social determinants of health and the specific needs of immigrants and refugees trying to access health care and social services. Melissa has worked abroad in Central America in water, sanitation & hygiene and The Dominican Republic in social services for children with disabilities.
Recently, Melissa and her husband have been kept very busy raising their twin toddlers. When she has free time, she loves to ski, backpack and be outdoors as much as possible. She is always up for teaching anyone to snowshoe, ski or ice skate!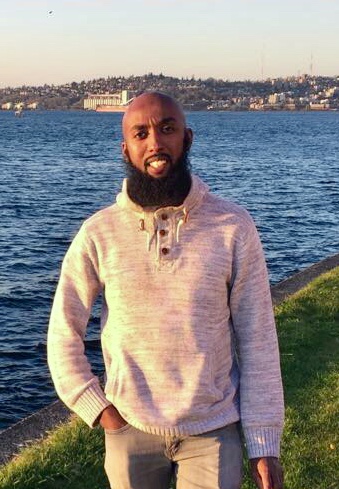 Liiban Yusuf, M.Ed., LMHC, NCC
Board Member
Liiban Yusuf has been a community psychotherapist in the West Seattle and Burien area for the past 5 years. This is the same community Liiban has lived in for the last 14 years. Prior to being a psychotherapist, Liiban has worked at an inpatient psychiatric facility as direct support staff. Supporting and ensuring the safety and recovery for our most vulnerable community members. Liiban has also worked in group homes for teens with comorbid disorders of development disability and mental illness.
Community is very important to Liiban and especially the Somali community. Liiban enjoys sharing his knowledge of the mental health system in King County with fellow community members. Liiban's personal information, such as his phone number and email can be found in the Somali community. Many community members call Liiban for advice. Sometimes community members, who reach out to Liiban, are looking for information about professional mental health services for a family member. Other times community members ask Liiban to come out and consult with them in person.  Students who are interested in the community mental health field also reach out to Liiban for advice.
Since mental health work can be demanding, self-care is extremely important to Liiban. Some of the activities Liiban enjoys are trail running, soccer, walks in parks, spending time with family, movies, visiting Masjid and travel.
Volunteer
We have various openings to help with events and outreach throughout the year. Please reach out or apply if you're interested.
Internships
We have various openings to help with events and outreach throughout the year. Please reach out or apply if you're interested.
Employment
We have various openings to help with events and outreach throughout the year. Please reach out or apply if you're interested.